What we're watching: Australia's climate bill, Ukraine's progress, Sweden's election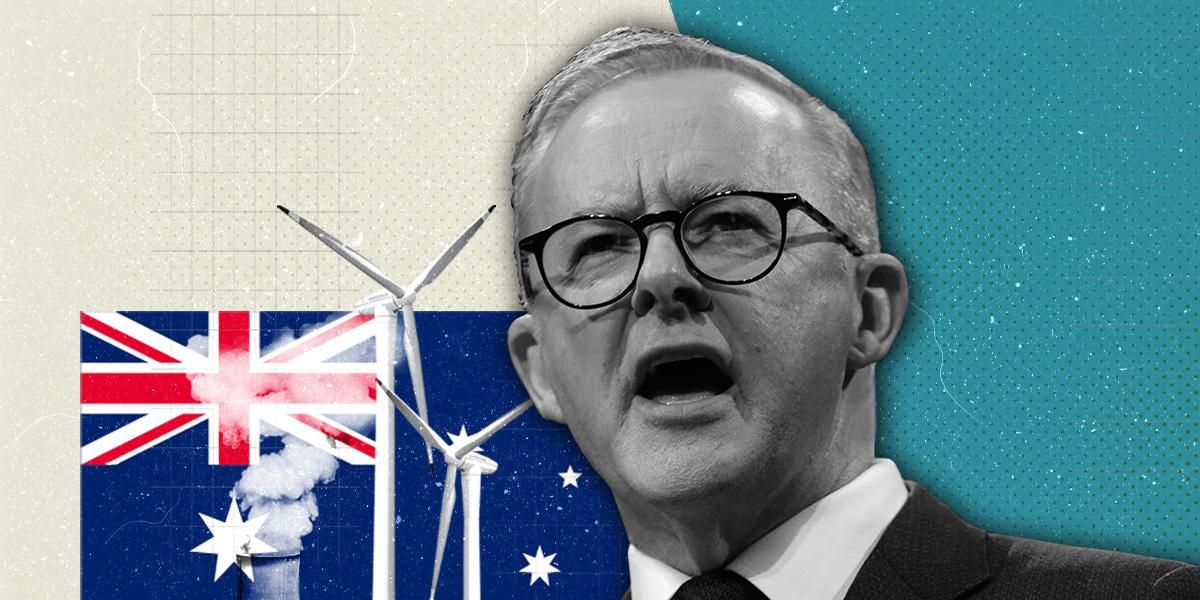 Australia passes climate law after a decade
Australia's parliament has passed its first climate legislation in more than a decade, just months after Prime Minister Anthony Albanese of the centre-left Labor Party came to power, promising to prioritize mitigation efforts of climate change. The bill – backed by the Green Party and independents, but not by former Prime Minister Scott Morrison's Liberal Party – has passed the Senate (and is virtually guaranteed to pass the lower house). It includes a commitment to reduce greenhouse gas emissions by 43% below 2005 levels by the end of the decade. For context, the US emissions reduction target for 2030 is 50%, Canada's is 40% and the UK's is 78% by 2035. Although the new target is An improvement from the previous Conservative government's 26%, critics say the bill won't go far enough to offset Australia's large carbon footprint. Australia is the world's fifth largest coal exporter and depends on coal for 75% of its electricity consumption. Moreover, the Albanian government has not banned new coal and gas projects – lucrative Australian exports – which some say could make that 43% target difficult to achieve. Yet after years of government slowdown, many Australians are hailing the progress four months after a general election that was seen largely as a referendum on climate (in)action.
---
US sends more weapons to Ukraine
President Volodymyr Zelensky has worked hard to persuade Ukraine's allies, especially in Washington, that his country's fighting forces are a good bet and a good investment. So far, he has succeeded. US Secretary of Defense Lloyd Austin announced on Thursday that the United States would send Ukraine an additional $675 million in military supplies to help its forces repel the Russian invasion. The new package will include more "HIMARS", the "high mobility artillery rocket system" that Ukraine has already used to great effect against Russian targets. Additionally, Secretary of State Antony Blinken said Thursday during a surprise stop in Kyiv that the United States would send an additional $2 billion in long-term military support to Ukraine and 18 other countries threatened by the coronavirus. Russian army. Total US assistance to Ukraine has now exceeded $13.5 billion. Austin noted that the United States would put its money where it is for the "long term," and Blinken argued that a Ukrainian counteroffensive in the south of the country was "proving effective." Washington is also delivering a message to Russia: don't expect US military support for Ukraine to end any time soon.
Sweden votes with far-right jitters
Swedes head to the polls on Sunday in what is expected to be a close election. The ruling centre-left Social Democrats and opposition centre-right Moderates are neck and neck in the polls, with the far-right Swedish Democrats coming third. Social democracy leader Magdalena Andersson – who last November became Sweden's first female prime minister after her predecessor's abrupt resignation – leads a fragile four-party coalition and is relatively popular but faces a strong opponent in Moderate Party leader Ulf Kristersson, a centrist who claims he can unite the right. But it won't be easy if Sweden's anti-immigration Democrats prevail. The campaign has largely focused on a recent increase in immigration-related gang violence in a country where 20% of the population is foreign-born. Now Sweden's far-right wants to change the laws to ban almost all asylum seekers, especially those from Muslim countries. Whatever happens, the vote will not affect Sweden's bid for NATO membership, as the ruling party was the only one that initially opposed membership, but eventually gave in to popular demand during Russia's invasion of Ukraine.