Umana calls for inter-agency solution to oil theft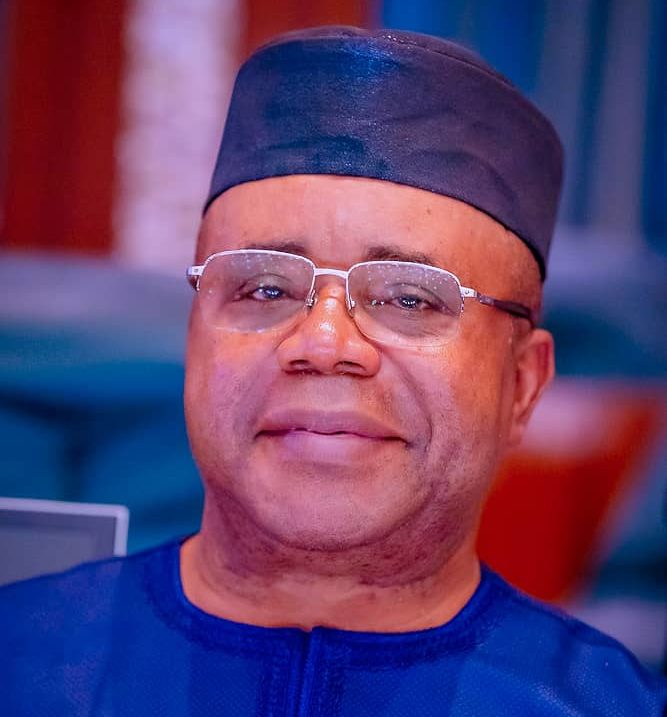 The Minister of Niger Delta Affairs, Mr. Umana Okon Umana, called for concerted efforts by all agencies involved in the development of the Niger Delta region to end the threat of oil theft and vandalism of pipelines in the region. Umana, who made the call when Acting Administrator of the Presidential Amnesty Program for the Niger Delta region, Colonel Milland Dixon Dikio (rtd), paid him a courtesy call in Abuja, said that 'Such a joint rescue action was necessary because the theft of oil and the vandalism of pipelines jeopardized the peace and security of the nation.
"Those of us from the Ministry of Niger Delta Affairs, the Presidential Amnesty Program, the NDDC and other stakeholders, including community leaders, should work together to address the burning issue in our region, to namely oil theft and vandalizing of pipelines," Umana said.
"I don't see how the presidential amnesty program can ignore something so serious, as it undermines not only the stability of the region but also the peace and security of the nation.
"I would like us all to sit down and find a solution to this problem. I challenge all of us to work together to help the federal government solve the problem," he added.
Umana also said that the various response plans of the ministry and NDDC are being reviewed with a view to consolidating them into a single plan for holistic and more effective development of the region.
Calling for joint action against oil theft and vandalism of pipelines in the region, the minister said the acting administrator of the amnesty program was right that the region would have been better off if the various agencies responsible to develop the Niger Delta had worked in one accord.
The minister, however, offered to work with Dikio, the interim administrator of the amnesty program, to achieve the objectives of his recovery plan, particularly in terms of training.
Dikio had previously informed the minister that the leadership of the presidential amnesty program was visiting to congratulate him on his appointment and seek areas of support and collaboration.
He said it was time for all the agencies created for the betterment of the region to start working together for maximum impact.
The Acting Administrator has identified infrastructure development as the key element of efforts to ensure peace and stability in the Niger Delta region. He added that the amnesty program has developed a strategy to wean the region's youth from deviance and militancy through an orientation plan that targets young people from the age of 13.
Dikko said the youth reorientation project is part of the stabilization plan that would create the right atmosphere for development partners to engage and help the region in its quest for development.