Trade between Egypt and Sweden up 25% in 2020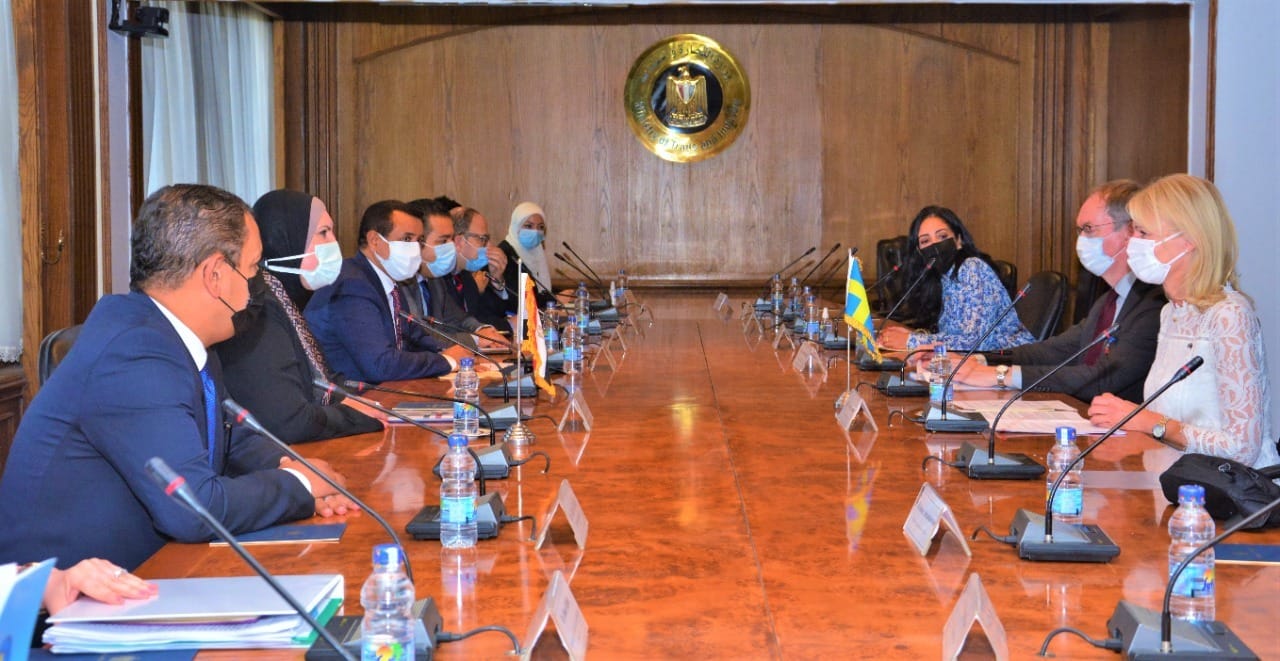 Trade and Industry Minister Nevin Gamea said on Friday that trade between Egypt and Sweden saw a remarkable 25% increase in the year 2020 and stood at around 913.4 million dollars, up from $ 734 million in 2019.
Gamea stressed that trade relations between Egypt and Sweden were not affected by the coronavirus crisis. She noted that timber, machinery, equipment, vegetables and fruits are the main commodities traded between the two countries.
She also announced the start of a joint Egyptian-Swedish business forum which will aim to strengthen industrial and commercial cooperation between the private sectors of each country.
Gamea stressed the importance of the central role of the business community in Egypt and Sweden in strengthening trade and investment cooperation between the two countries in the next step.
The announcement came during the expanded session of talks Gamea held with Swedish Foreign Trade Minister Anna Hallberg and her accompanying delegation during their visit to Cairo.
Gamea further indicated the concern of both parties to strengthen cooperation in the field of small and micro enterprise development through the Medium, Small and Micro Enterprise Development Agency and its Swedish counterpart. This aims to provide financial and general support from Sweden to Egypt through international funding bodies in different sectors.
The meeting also discussed the possibility of coordination between Egypt and Sweden during the Dubai Expo 2020, which is scheduled to open in the coming days. The two countries could organize joint events and hold business meetings between investors.
Edited translation of Al-Masry Al-Youm