tham & videgård unveils winning entry for military building in stockholm
tham & videgård arkitekter unveils its winning competition for the design of the expanding Stockholm military academy at Karlberg Castle. in the development of the new cadet mess building, the team looks at the historical context and the neighboring 17th century park. the final design takes the form of a self-supporting volume formed by four slightly curved facades of tall columns. overall, the project is defined by its play of spatial arcs, the horizontality of its facades and the verticality of its columns. the rhythmic colonnade encloses the exterior and interior rooms in a balance of mass and emptiness, light and shadow.
images courtesy of tham & videgård arkitekter
tham & videgård arkitekter designs its military academy in Stockholm to exist in dialogue with the classical order of the castle. the new mess has a distinct, calm presence that blends in with its surroundings, while maintaining a distinct contemporary identity. the square footprint generates a compact volume with efficient use of space and tight internal connections. in the symmetrically ordered plane, two main entrances are located at opposite ends of an east-west functional axis.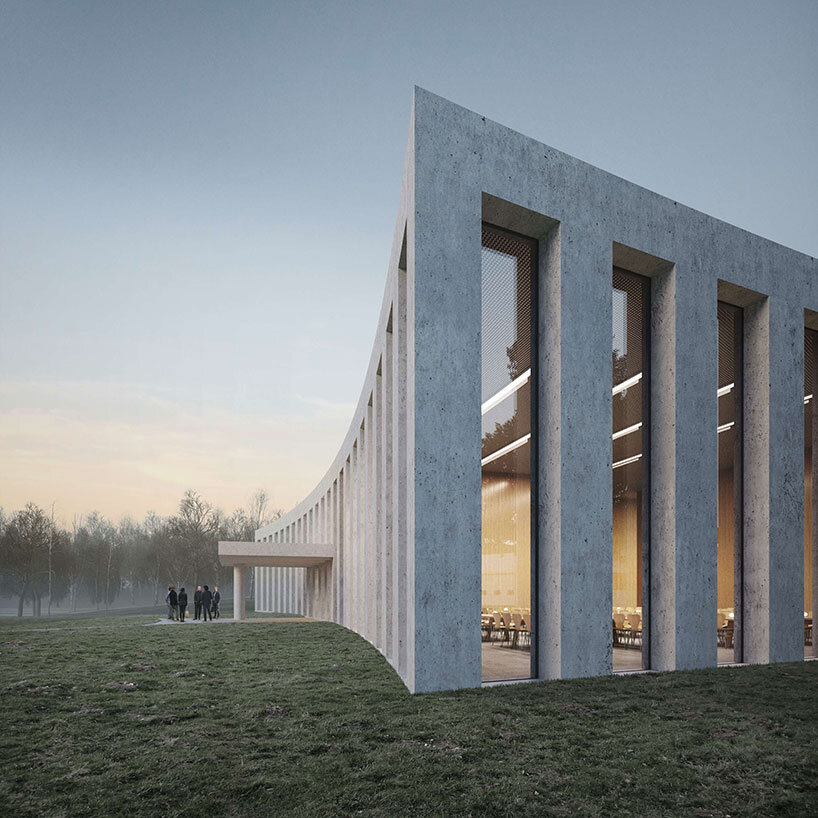 the tham & videgård arkitekter team is organizing its dining hall in the southern part of the Stockholm military academy building. the space offers direct access from the service area and to a south-facing outdoor dining area. its generous double-height space represents a possible future increase in catering capacity by adding a mezzanine level. kitchen, storage and logistics spaces are located to the north. a staircase next to each main entrance leads to a hidden upper floor, where offices and meeting spaces enjoy unobstructed views of the park, as well as a sheltered interior courtyard.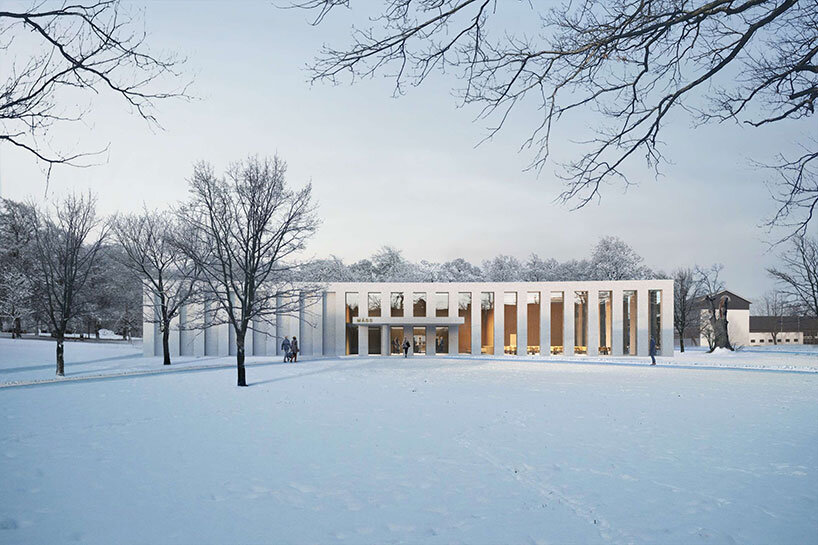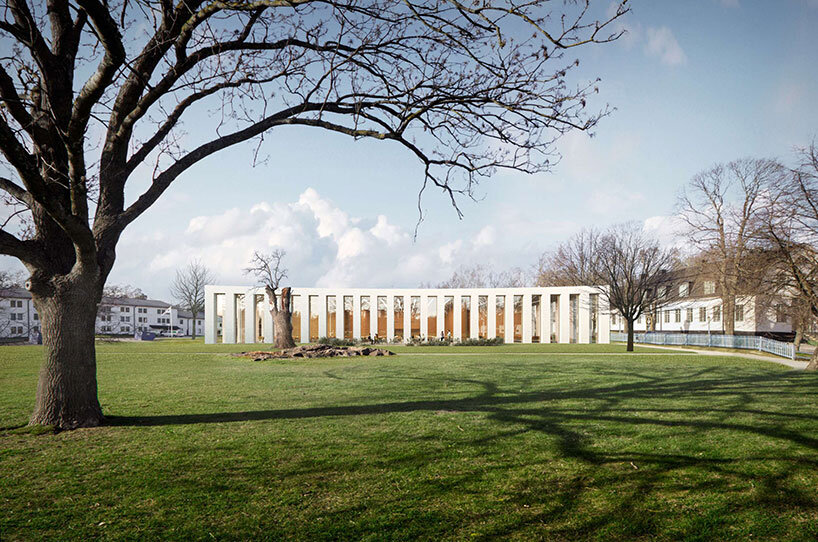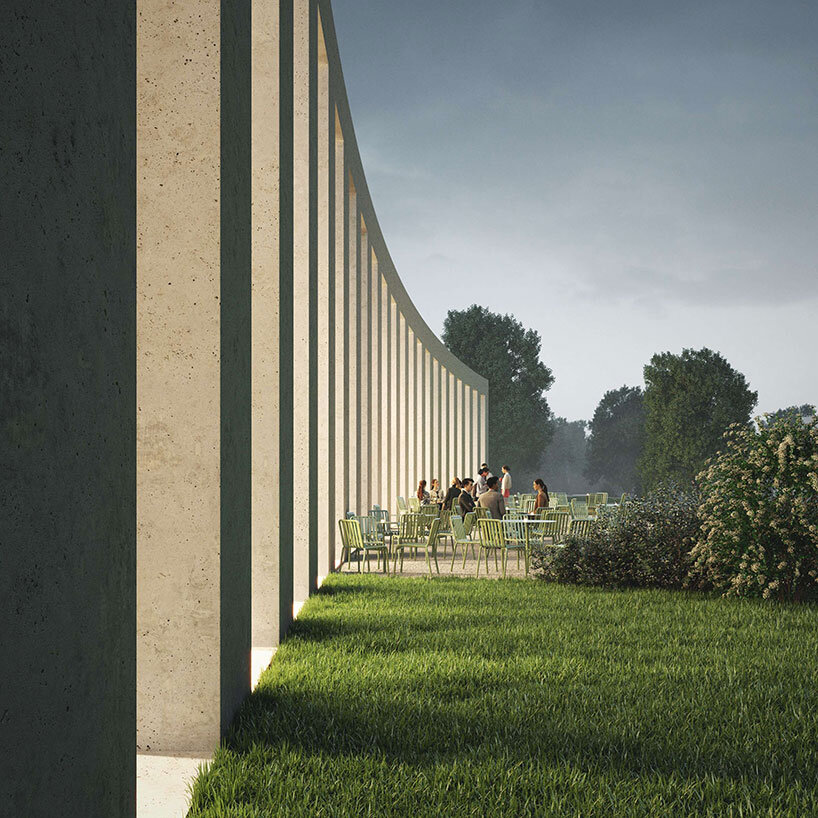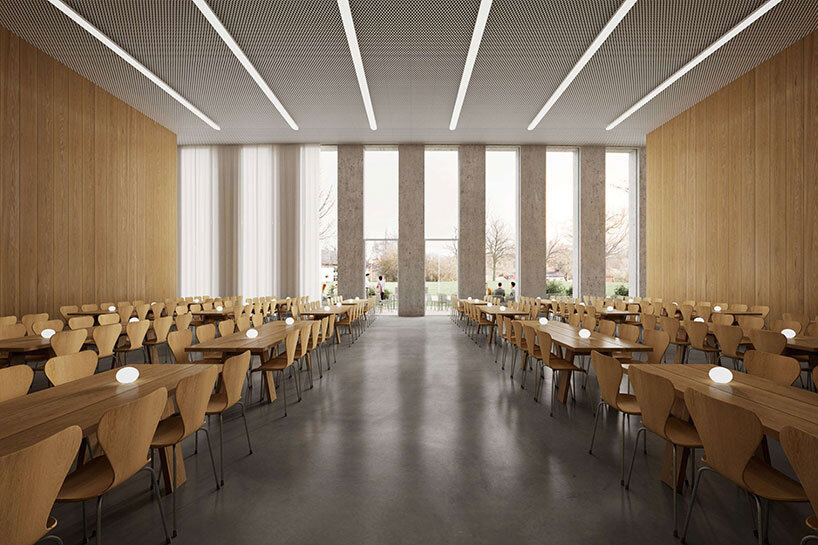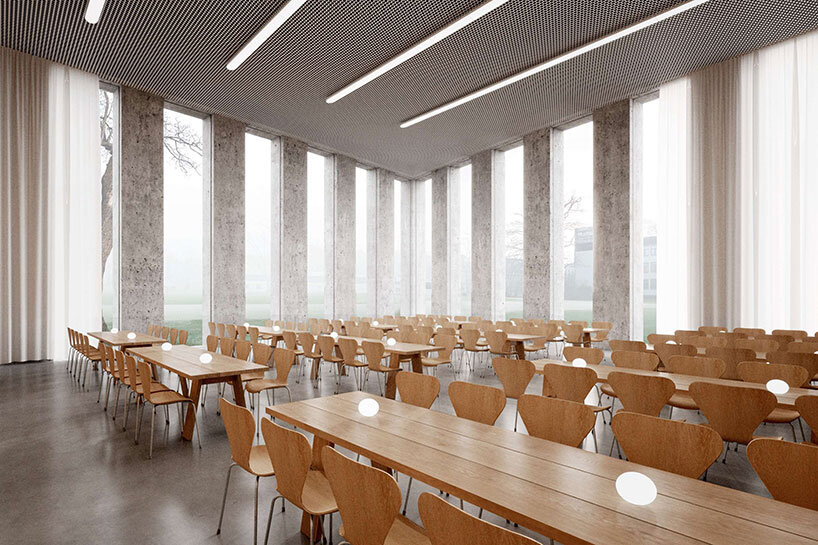 project info:
architecture: tham & videgård arkitekter
location: Stockholm, Sweden
status: winning entry of the competition