'Swabhimaan ki ladai': Food delivery manager battles in court after army major's 'slap in the face'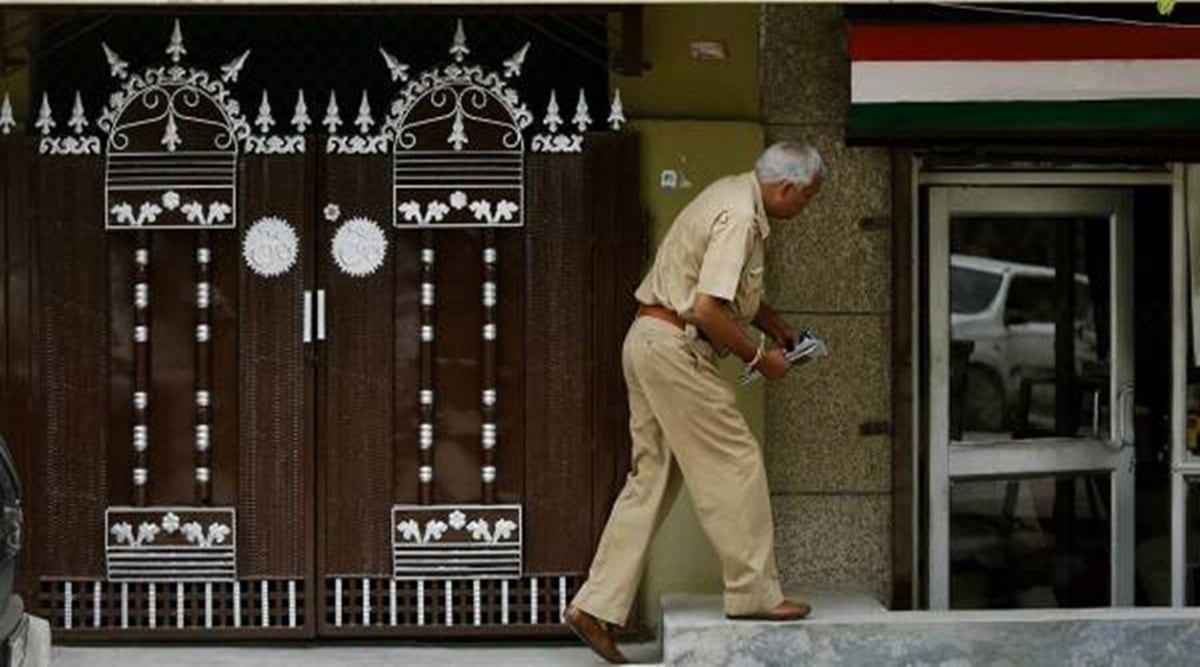 With no follow-up to his complaint to the police, a food delivery manager who was allegedly assaulted by an army major at a Gurgaon company last year took the battle to court – and has now succeeded in register an FIR.
On Wednesday, police charged the defendant with allegedly assaulting 27-year-old Sonu at Bestech Park View Ananda on September 9 last year, after the District Court ordered the Kherki Police Station SHO Daula to do so. The plaintiff filed a motion with the court in June 2022.
The two men have a different version of how events unfolded. Sonu from Rajasthan said he went to deliver food to the Sector 81 company and upon entering the premises around 9.45pm the security guard asked him to use the service elevator .
"As I entered one elevator, the security guard shouted that it was for residents and asked me to use the other one. Hearing the din, a resident on the ground floor intervened and asked what happened. He said he was a major in the army. He asked me how dare I use the other elevator and called me "gavaar" (illiterate). He said, 'pata nahi kaunse gaon se aa jaate hai (I don't know what village these people are from)' He suddenly slapped and hit me and threatened to put me in jail. for 45 minutes," Sonu alleged.
He said that after the police arrived, he was taken to the station, where he filed a complaint. He said he was referred to a hospital in Delhi, where he underwent a medical examination, after sustaining an ear injury. "Swabhimaan ki ladai thi (It was a fight for self-respect). I filed a complaint with the police the same evening, but they did not register an FIR. I approached senior officers but as no action was taken I decided to take legal action," said Sonu, who only uses his first name. The Indian Express.
A graduate of a private university in Rajasthan, Sonu said he started working as a food delivery manager during the pandemic. "Uss samay halat kuch aisi thi… majboori thi (circumstances were such that I desperately needed work). They were paying 20,000 to 30,000 rupees so I took the job in July 2021," he said.
After the incident, he said he left work. "Kaam koi chota bada nahi hota (no job is big or small). But these high society people don't understand that. I left work that day, I couldn't bring myself to do it. It is a matter of dignity and respect…I told him I would see him in court," he said, adding that he has now returned to his hometown and is working on the cotton farm in his hometown. family.
On September 15, 2022, the Chief Judicial Magistrate said in an order: "This court is of the considered opinion that this is a proper case for registration of the FIR, pursuant to Section 156 ( 3) CrPC. The contents of the complaint reveal the commission of a recognizable offense by the accused, for which… the FIR under articles 323, 341 and 506 of the CPI must be recorded…"
An officer said the army man is not mentioned by name in the FIR. Contacted, he said the allegations against him were false. "I later found out that the complainant is not a delivery man, the guard told me that he had made an unauthorized illegal entry using a fake card. The tower guard told him asked to enter his details into the register and follow Covid protocols The guard said he refused to put on the mask and forced his way into the elevator He started shouting and gave a punched the guard in the chest causing him to fall to the ground I went to check as there was a lot of noise As I tried to calm him down he pushed the guard away and moved his arm towards me to scratch mine.I had a deep cut on my arm and it was bleeding.I have attached a medical report…the police have updated the situation.
He said he too had filed a complaint with the police but they did not register an FIR "because I did not contact any lawyer". He claimed it was an attempt to defame him and get money.