Students lead concrete projects thanks to prestigious UN-affiliated scholarship | News from the FIU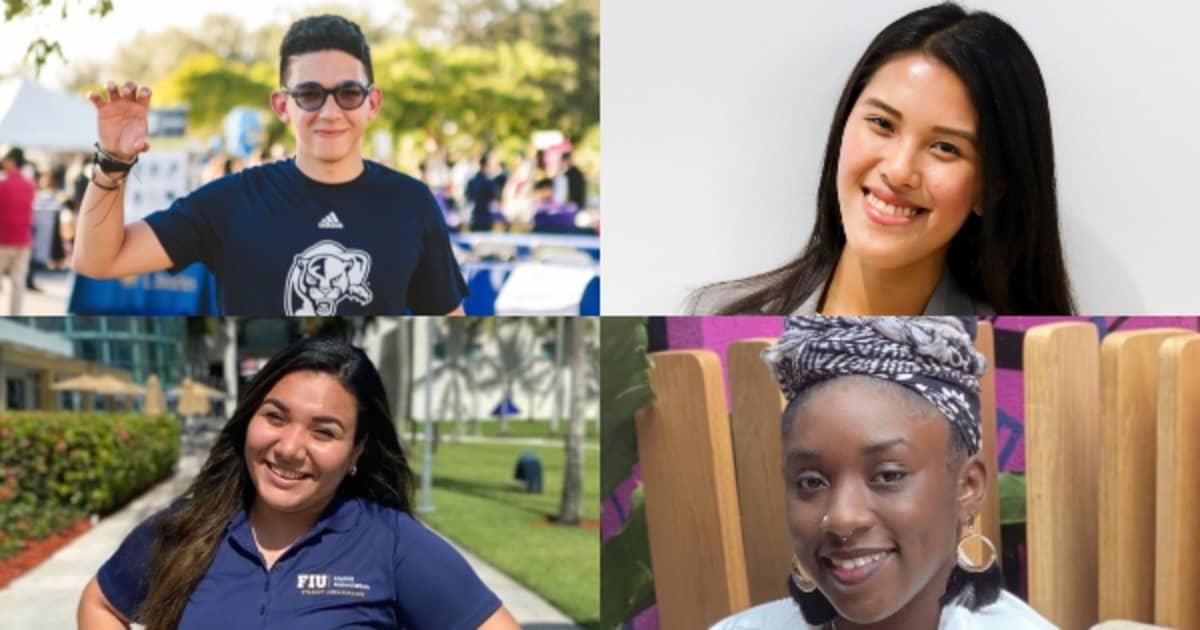 ---
Students shine as the next generation on television
Moros and Jaimes addressed global issues on television. D'Elena, their advisor at Honors College, recommended that they apply to appear on an innovative show called 4 Days to Save the World.
The Panthers landed spots on the show, and Moros and Jaimes have already appeared in the first season, which aired recently.
The show dares the world's best investors, leaders and CEOs to solve real social problems influenced by the goals of the United Nations, all in four days and alongside teenagers. The program pairs a civically engaged student with 10 leaders such as entrepreneurs, CEOs, philanthropists and change makers to build teams. Each team is responsible for finding a solution to one of the world's major problems.
Jaimes was chosen to tackle ways to improve the education system and Moros was chosen to focus on ways to end world hunger.
"It was a great experience," says Jaimes. "I walked in terrified. You are a student chatting with all these ambitious entrepreneurs. At first they didn't listen to me. I had to join them. You are on this production team for four days, from 8 a.m. to 10 p.m. It was a lot of pressure, but you just had to suck in and do it. You develop thicker skin.
Jaimes says the experience helped her become a stronger student once she returned to her daily life.
"I came back to the FIU and started having discussions," she says. "I was more mature, I knew how to speak more, how to be more reserved when I needed it. I've learned that even in a room with 10 rich, grown-up strangers, my opinion matters as much as anyone else's.
For Moros, the show was also a dream come true.
"The most amazing thing about the show is that it demonstrates the power to network, to connect, to tell your story," says Moros, who is keen to use television as a medium to lead change. "You have to allow yourself to be vulnerable, so that you can feel the problems of the world."
He adds: "The production was incredible, I was having fun 24/7. We were working, but we didn't feel like we were working. It was truly amazing. Beyond Words. The docuseries show us that people are the most important thing on earth. "
One of the biggest lessons he learned from the show: "Investing in people. They are the ones who will make things happen. "
---
The application for the 2022 Millennium Fellows cohort is now open. If you are interested, check out the application form or if you have any further questions, contact Yenisleidy Simon Mengana at [email protected].
To learn more about how to become a Hamilton Fellow at CRF in DC, visit the program's website. Applications to become a Hamilton Fellow in the spring of 2022 close on October 18 at 9 a.m.