Limo Tender for Golden Yachts Superyacht Project X unveiled by Onda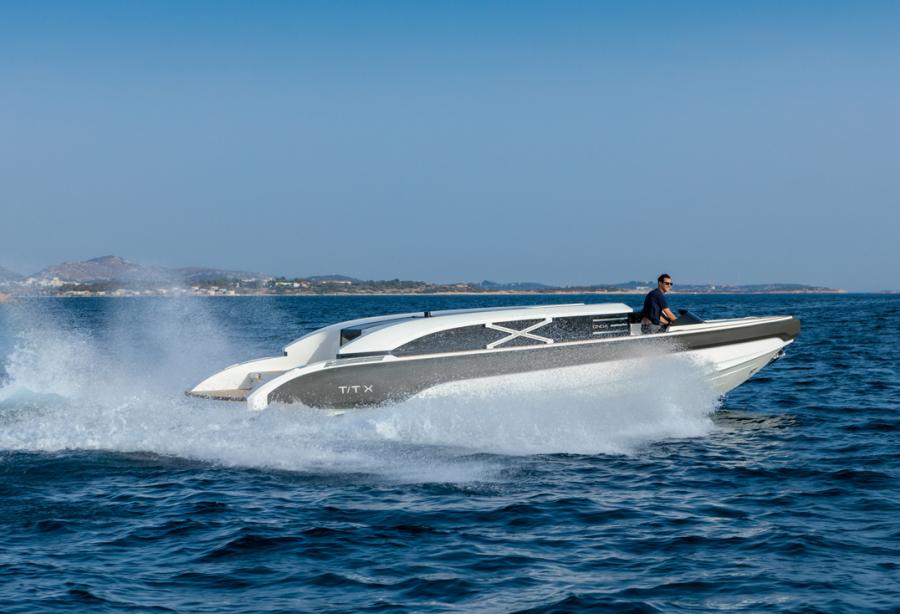 Greek builder Onda has unveiled the latest limo tender for Golden Yachts' 88-metre Project X. The eye-catching exterior styling comes from the drawing boards of longtime Onda collaborators, the Mannerfelt design team in Sweden, with its engineering taken care of by Onda's team of in-house experts.

The Limo X measures 9.70 meters and is made from lightweight and strong vinyl ester GRP and wears the brand's signature wraparound fender supplied by Fender Innovations in the Netherlands. Thanks to its generous width of 2.90 meters, the Limo X can accommodate up to 12 guests on board.
Completely custom-built, the Limo X has been designed to perfectly match the look of her 88-meter mothership, as evidenced by the prominent "X" logo that sits on the windows of both ships.
"We are delighted to have been chosen to create the tender for this groundbreaking superyacht by Golden Yachts," comments George Riginos, CEO of Athens-based Onda. "We have already produced the limousine tenders for two of Golden Yachts' flagship superyachts – 85 meter O'Ptasia in 2018 and 95 meter O'Pari in 2020 respectively, which they were delighted with, so it's great to be able to continue this success. partnership for their latest build.
In terms of performance, the Limo X also leaves nothing to be desired, with an impressive top speed of 46 knots (power is provided by its 2 x 220 hp Volvo Penta D3 engines with Joystick) as well as excellent fuel efficiency for a limo offer.
Onda Shipyard was established in 1962 and is a leading Greek shipyard specializing in fast and luxurious motor yachts.
Credits: Dimitris Benetos/Onda Tenders