IPO SenseTime: US Imposes US Investment Ban on AI Firm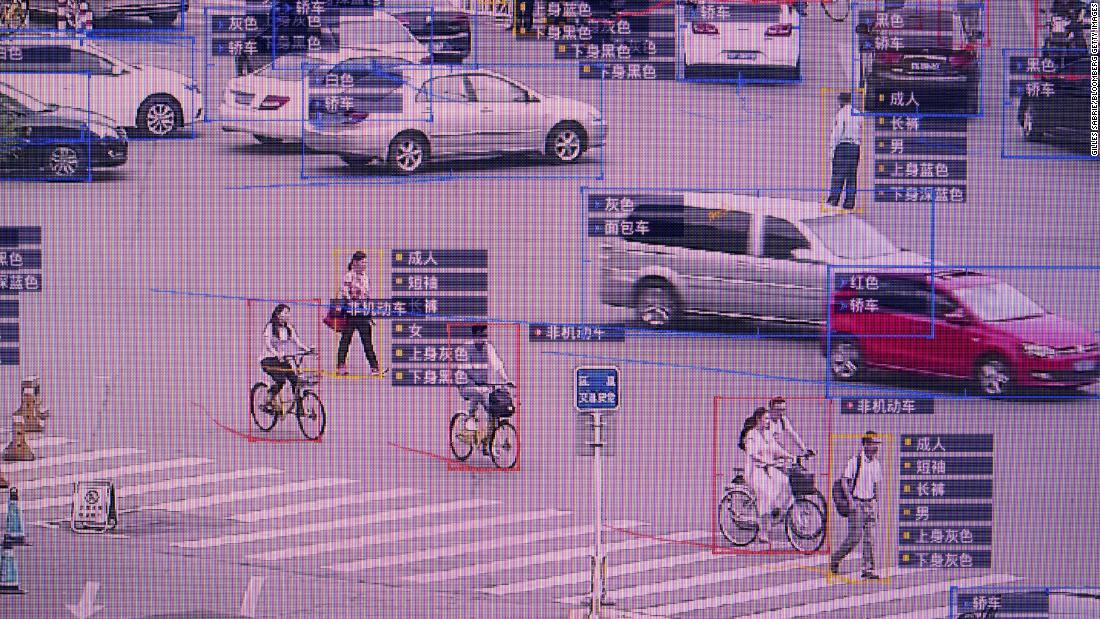 The Chinese artificial intelligence startup was supposed to price the shares on Friday when it IPO in Hong Kong, where it planned to raise up to $ 767 million.
But its preparations to go public were overshadowed by news that Washington was adding SenseTime to yet another trading blacklist.
The US Treasury Department confirmed on Friday that it had decided to place the company on a list of "companies in the Chinese military-industrial complex", in which US President Joe Biden has banned Americans from investing.
The US Treasury said SenseTime was sanctioned because of the role its technology plays in human rights abuses against Uyghurs and other Muslim minorities in Xinjiang.
"SenseTime (…) owns Shenzhen Sensetime Technology Co. Ltd., which has developed facial recognition programs that can determine a target's ethnicity, with particular emphasis on identifying ethnic Uyghurs," the department said in a statement. "When applying for the patent, Shenzhen Sensetime Technology Co. Ltd. highlighted his ability to identify Uyghurs wearing beards, sunglasses and masks.
The impending US action was first reported by the Financial Times on Thursday.
In a statement on Saturday, SenseTime said that "we strongly oppose the designation and the accusations that have been leveled against it."
"The accusations are unfounded and reflect a fundamental misunderstanding of our business," he added. "We regret being caught in the midst of geopolitical disputes."
The firm also pledged to "take appropriate measures to protect the interests of our company and our stakeholders", without further clarification.
SenseTime added that it operates "as a software company committed to promoting the sustainable, responsible and ethical use of AI," which has "complied with applicable laws and regulations … in the jurisdictions in which we do business. ".
The company said it has formed an "AI Ethics Council, made up of internal and external experts, [which] ensures that our company strictly adheres to recognized ethical principles and standards. "
SenseTime, one of the world's most valuable AI companies, has already faced controversy in recent years over allegations that it was involved in human rights violations in Xinjiang.
The company previously said it had developed its "AI code of ethics to ensure that our technologies are used responsibly," and said sales to customers in Xinjiang comply with Chinese law.
The company's Beijing subsidiary is already on the U.S. entity list, which means it is prohibited from purchasing American products or importing American technology without a special license.
SenseTime said in its IPO prospectus that the ban "does not apply to other group entities that are legally separate" from the Beijing unit.
The company also claimed that "none of our major investors, customers or suppliers have withdrawn their investment or stopped doing business with us due to the addition of the entity list."
But he acknowledged the potential headwinds, saying "we are subject to risks associated with international trade policies, geopolitics and trade protection measures, and our business, financial condition and results of operations could be affected." .
AI under surveillance
SenseTime, which was founded in 2014 in Hong Kong, generates hundreds of millions of dollars in revenue a year by deploying technology for everything from smart city systems to driverless vehicles.
The company is no stranger to international spotlight, even at one point becoming the world's most valuable AI startup in 2018. It is also a member of China's national AI team, which helps the country in its ambitions of technological superpower.
But the firm is best known for its facial recognition software, which has long been the subject of controversy.
The use of this technology in maintaining order and internal security is widespread throughout China, but especially in the western region of Xinjiang, where up to 2 million Uyghur people and other Muslim ethnic minorities are believed to have been placed in internment camps, according to the US state. Department.
Beijing maintains that the camps are vocational training centers that help de-radicalize citizens. But Uyghur exiles have called the crackdown a "cultural genocide", with former detainees claiming to have been brainwashed and ill-treated.
Earlier this year, IPVM, an independent group that monitors CCTV technology, said SenseTime was mentioned in a patent application in July 2019, which suggested that he could identify people by ethnicity, especially choosing "Uyghur" as a possibility.
The discovery was the latest in a series of revelations questioning the facial recognition practices of Chinese tech giants, including
Ali Baba
(

BABA

)
and Huawei.
In a statement at the time, SenseTime told CNN Business that the reference to Uyghurs was "regrettable", adding that it was "one of the examples of the app intended to illustrate attributes recognized by the 'algorithm".
"It was neither designed nor intended in any way to discriminate, which is contrary to our values," said a spokesperson. "We will update the patent at the next available opportunity."
More recently, in its investment prospectus, SenseTime said that its "previous sales to customers in Xinjiang complied" with Chinese laws and that sales revenues were less than 1% in the past three years.
The company planned to price the shares at between 3.85 and 3.99 Hong Kong dollars, or about 50 cents a piece, according to a stock file. That would put its valuation at around $ 17 billion in the upper range.
SenseTime was scheduled to start trading in Hong Kong on Friday, December 17.
– Brian Fung and Ben Westcott contributed to this report.