India Courts International Filmmakers at Toronto Film Festival | world news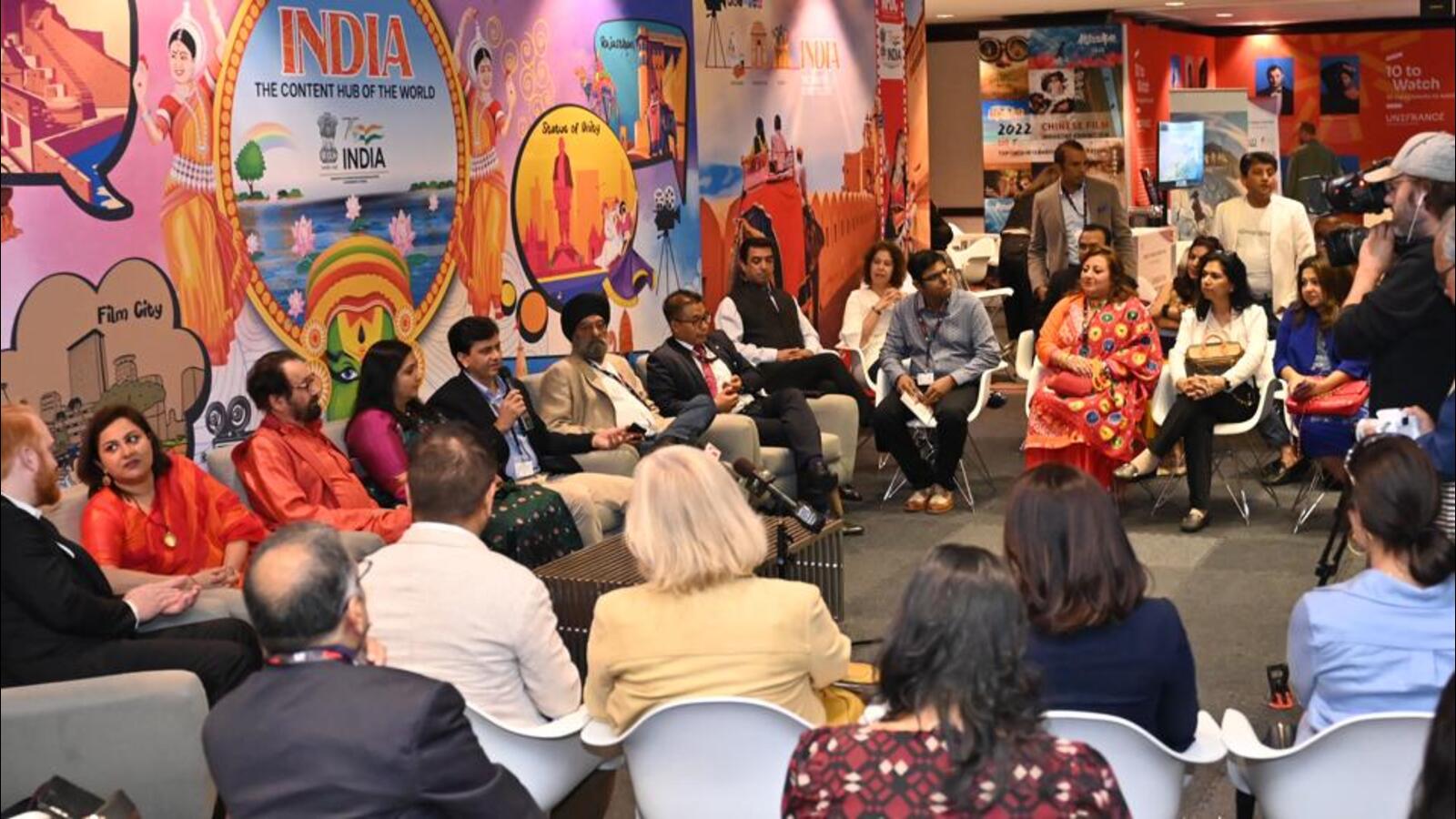 TORONTO: The Indian government had its biggest presence to date at the Toronto International Film Festival (TIFF), with the National Film Development Corporation of India (NFDC) transforming the Industry Center stand into a fully-fledged pavilion while it targets international filmmakers to select the country as a production destination.
The rationale for the increased presence at TIFF is to attract India's visibility for collaboration with global filmmakers, as representatives from production houses and national film commissions attend TIFF in large numbers.
TIFF Senior Director, Industry and Theater Geoff Macnaughton said the India pavilion was the biggest this year and said the festival was delighted to improve its "collaboration" with it.
"We consider Toronto to be one of the most prestigious film festivals," said NFDC CEO Ravinder Bhakar. India has an existing co-production treaty with Canada, but he said it needs to be "reactivated" to attract Canadian filmmakers to India. While collaborations with countries such as France and the United Kingdom have been fruitful, this is not yet the case with Canada, which nevertheless has a large Indo-Canadian diaspora.
Bhakar hoped that would change as he also introduced India to Indo-Canadian filmmakers in Toronto, while meeting with agencies like Telefilm Canada and the Ontario Film Commission, while taking the opportunity provided by the TIFF to also network with European Commissions.
The response, he said, was "incredible", adding: "The more we interact, the more people will come forward".
The NFDC team also presents the incentives offered by India, which were announced by the Minister of Information and Broadcasting Anurag Thakur in Cannes and which are reinforced in Toronto, given the industrial platform that 'she offers.
Among these, according to promotional material distributed by NFDC in Toronto entitled Film in India, is that for eligible projects, the international production house can claim up to 30% of the expenditure in India, subject to a maximum of ₹20 million ($251,079), although this may increase by another ₹5 million ($62,769) if the production employs 15% or more of the workforce in India. Formats covered include feature films, fiction and documentary, television or web series or shows, and even post-production work.
Bhakar added that additional incentives were also offered by state governments, with the NFDC facilitating the process. And NFDC would like to point out that things have changed in India: "There will be no bureaucratic obstacles. The NFDC is the only nodal agency. This is the kind of ecosystem that has been created in recent years.
Other goals include viewing films screened at TIFF and trying to secure some for the International Indian Film Festival, due to be held in Goa in November, and attracting international talent to serve as mentors for the program. IFFI to train 75 young Indian filmmakers. .
The Toronto Film Festival runs until September 18.