Convalt plans second manufacturing facility near Watertown Airport | Business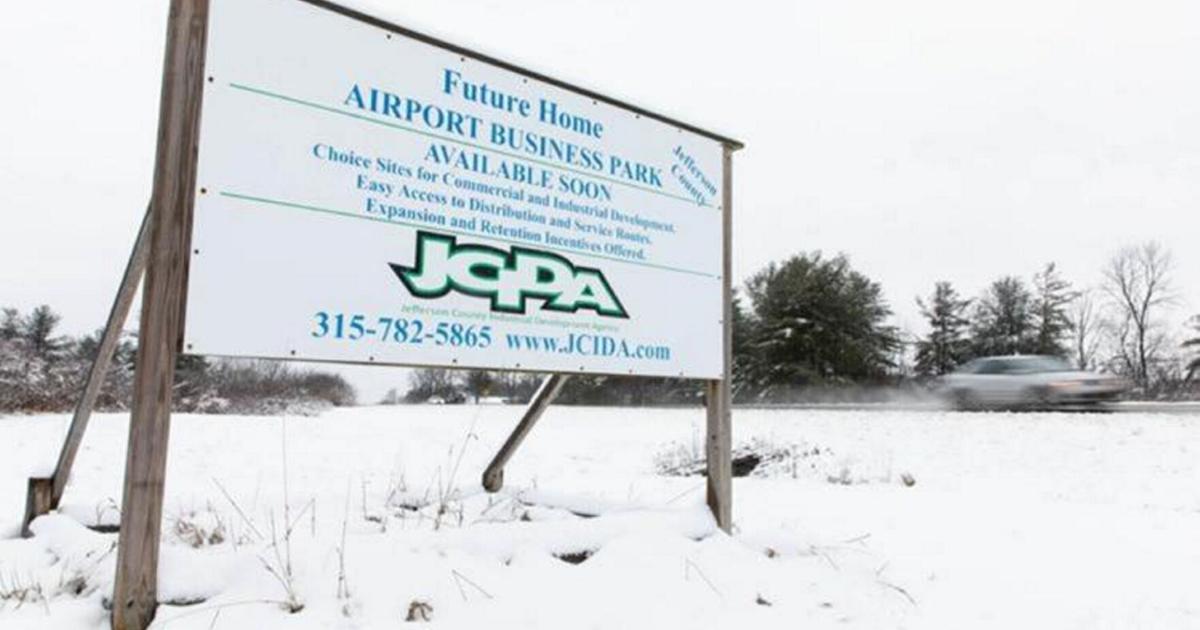 HOUNSFIELD – Convalt Energy made a big announcement Wednesday with plans to build a second 300,000 square foot manufacturing facility near Watertown International Airport.
The news came a day after the renewable energy company received approval from the Jefferson County Planning Board for a 330,000 square foot solar panel manufacturing plant at the site near the airport. This was the company's first hurdle for its initial investment. Hounsfield Town Planning Council is due to review plans for the site of the first factory on Tuesday evening.
During an interview with The Watertown Daily Times on Wednesday, Hari Achuthan, CEO of Convalt Energy and DigiCollect, revealed his plans for the second manufacturing plant, which would manufacture components for the solar panels.
"We knew he had something else coming and he made the announcement (Wednesday)," said David J. Zembiec, CEO of Jefferson County Economic Development.
Construction of the first plant will start in June or July, at the latest, and the plant will be operational in February or March next year, Achuthan said. The company had originally hoped construction would begin in May.
Convalt needs 300 megawatts of electricity for the first plant, which would produce up to 2 million solar panels per year. The first plant would initially employ between 150 and 200 workers, Achuthan said. That number would rise to 382 by year three, Zembiec said.
The second plant would add 200 to 300 workers, Mr. Zembiec said.
While the first is under construction, Convalt will initiate the site plan process for the second plant, Zembiec said. The second plant could be ready for operation in 2024.
On Wednesday, the Jefferson County Industrial Development Agency's Revolving Loan Fund Committee approved an $850,000 bridge loan to Convalt for working capital to move equipment from Oregon, as well as for personnel and miscellaneous expenses. The full board is expected to approve the bridge loan next week.
The economic development agency is considering arranging a long-term loan to the company for seven years. The agency plans to approach Sackets Harbor Local Development Corp., Watertown Local Development Corp. and the North Country Economic Development Fund to see if they would get involved in funding.
During Wednesday's interview, Mr Achuthan said he was in the process of acquiring two buildings which he plans to use for storage.
The buildings will be used to store 100,000 pieces of equipment he purchased from a former solar manufacturing plant in Oregon and will be trucked to New York. He did not identify the two buildings.
Mr Achuthan said domestic supply chain issues delayed the start of construction of the first plant, driving up costs.
Although some costs have increased, Mr Achuthan said he has reached a better deal with National Grid to supply electricity to the airport site.
National Grid initially told him it would charge the company $19 million to provide power. Instead, it asked National Grid to provide a mile-long transmission line for $1.2 million, Mr Achuthan said.
If the Hounsfield project is fully developed, the Convalt plant could create 4,555 jobs in 10 years, according to the company.
Convalt's sister company, DigiCollect, a software company that makes sensors to monitor home networks and transmission lines, would also build a 50,000 square foot facility near the airport.