Concrete fun ahead for Virden skaters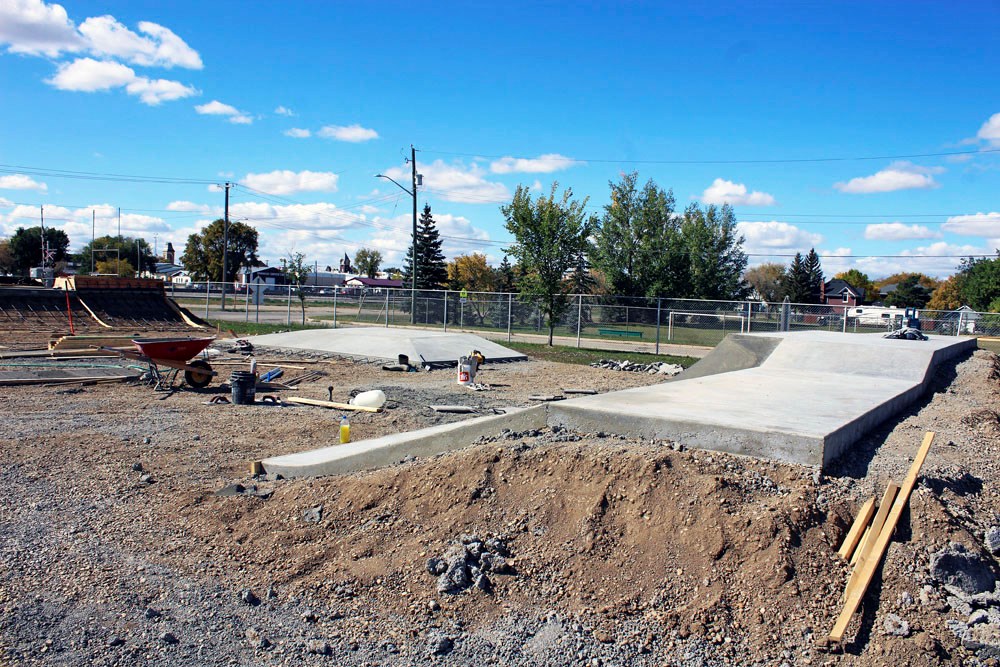 The Virden Skate Park takes shape as the days go by. Beaver Concrete team members say this sprawling skateboard site is a top model for a city, bigger than many they've seen or set up in small centers. They should know. Skatepark installation is what this world class installation company does. Owned by a Canadian residing in Sweden, their experience is vast and deep.
Luke Jouppi is founder and owner of Beaver Concrete. He started in the industry while studying at university where he ran a municipal skatepark in Ottawa for three years. Jouppi graduated (Bachelor of Industrial Design, BID 2001) and started designing skateparks with teams in the United States, Canada and Australia.
He moved to the construction industry in 2005 and quickly rose through the ranks to the position of foreman / project manager.
Jouppi started Beaver Concrete in 2011 and, after moving to Sweden, founded it as a company in 2012.
Since then, he has brought the know-how of Beaver Concrete back to Canada "to bring a new approach to the skateboard park industry," according to www.beaverconcrete.se. Beaver Concrete includes a construction team made up of Canadian and Swedish talent.