Burgos Wind Farm Cited for High Compliance Practices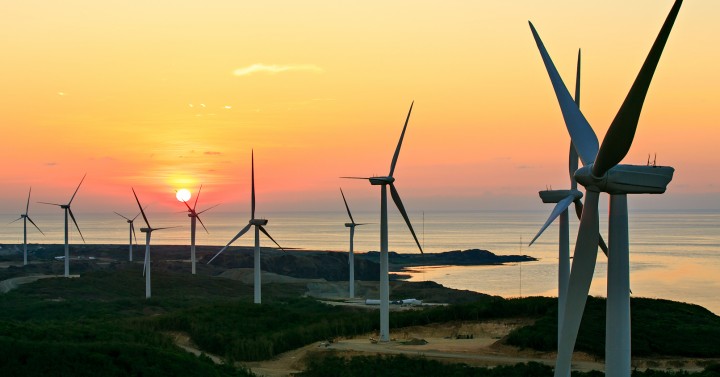 CITY OF LAOAG – Energy Development Corporation (EDC), owned by First Gen, the largest producer of renewable energy in the country, was recognized for the exemplary compliance of its Burgos wind farm with the rules of the spot market.
At the recent 2021 Wholesale Spot Electricity (WESM) Compliance Officers (WCOs) Summit, the 150-megawatt renewable power producer located in this northern Luzon gateway ranked second in the wind category. .
The Philippine Electricity Market Corporation (PEMC) awards rating citations to generation companies that have exemplary records of compliance with laws and WESM manuals such as the Compulsory Offer Rule, the Nomination of Projected Output Rule or real-time load levels and shipping schedule.
The summit is an annual event hosted by PEMC to provide updates and new guidance on market compliance. It recognizes the efforts of participants in the electric power industry to foster a culture of compliance.
Occupying a 680 hectare site covering three barangays in Ilocos Norte, the Burgos wind farm is the largest wind farm in the country. The wind farm generates around 370 GWh of electricity per year, which is used to power more than 2 million homes in the Philippines. It offsets around 200,000 tonnes of carbon dioxide (CO₂) emissions per year.
"We are grateful for this recognition of our team's efforts to achieve a high level of compliance," said Andy T. Durog, Director of EDC Burgos Wind Power Corporation on Tuesday.
He said that wind and solar play an important role in decarbonizing the country, therefore, he ensured the company's continued advocacy for the switch to clean and renewable energy and reaffirming its commitment to the efficiency, transparency and open market access.
EDC is the largest pure renewable energy company in the Philippines, operating 1,186 MW of geothermal power, 150 MW of wind power, 132 MW of hydroelectric power and 12 MW of solar power plants, for a total of 1,480 MW of clean and renewable energy.
Recognized as a global leader in geothermal technology, the company operates in various locations in the Philippines, including Bicol, Leyte, Negros Island and Mindanao. EDC, through its subsidiaries, also operates the largest combined wind and solar farm in the region, located in Burgos, Ilocos Norte, and hydroelectric assets located in Nueva Ecija. (ANP)